Cube World is available in Beta on Steam.
The game does not feature dedicated server anymore for the moment, so we can't provide any support for Cube World Beta currently.
About Cube World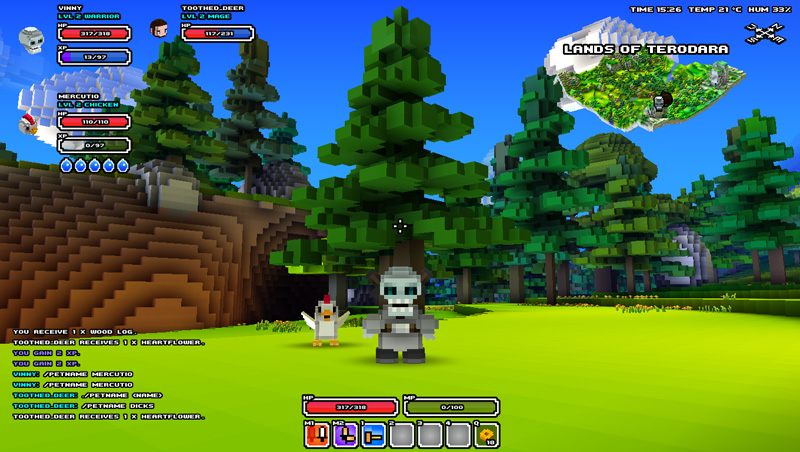 Cube World is an action role-playing-game for the PC made by Wollay. It has been in development since June 2011. With gameplay inspired by Diablo, Zelda, Minecraft, and many other classic Role-Playing Games, Cube World aims to be the perfect mix of RPG elements, exploration, action, and creation.
Cube World Website Cube World Wiki Cube World Server Hosting